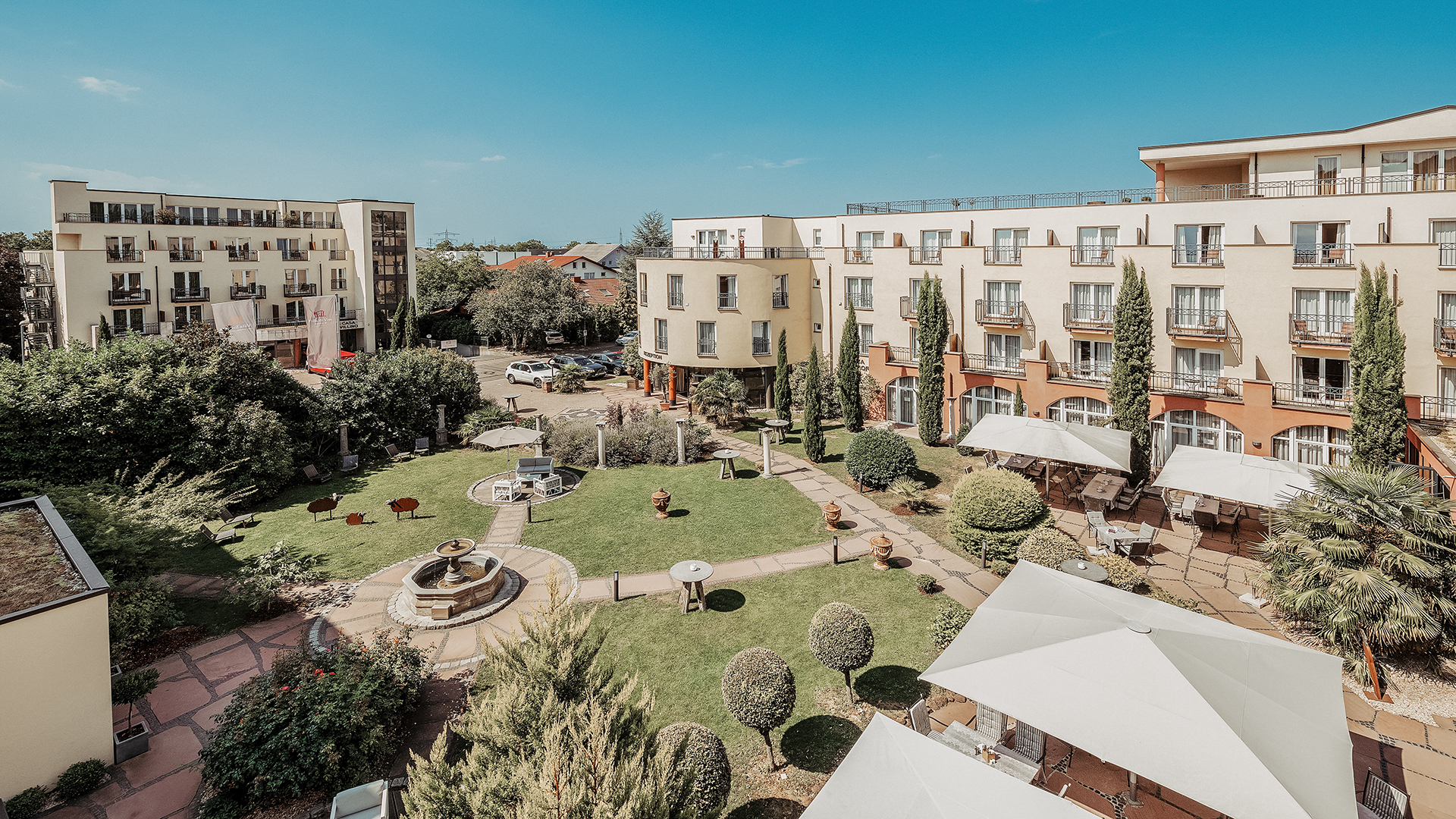 SPECIAL OFFER
Our arrangements are available on request and subject to availability. There is only a limited number of rooms available at different times. They are not valid during congresses, fairs and events.
We are happy to assist and advise you in organizing your individual arrangements.
Visit our voucher shop and discover great offers here too!
Family special
Vacation at last! You and your family feel like exploring the historic old town of Heidelberg and discovering the world of animals during an exciting visit to the zoo. A visit to the petting zoo should not be missed either.
3 Days / 2 Nights
from 261,50 EUR
Time out to the Heidelberg Neckar Valley
Discover Heidelberg and the Neckar Valley from a unique perspective. Experience the magic of this incomparably beautiful river valley, along the Castle Road and through the middle of the Neckartal-Odenwald Nature Park. Explore the castles in Neckarsteinach.
3 Days / 2 Nights
from 236 EUR
2 hotels - 1 week
Explore Heidelberg and its beautiful surroundings. The historic old town of Heidelberg is only a few kilometers away from Leimen. The Baden Wine Route runs directly through Leimen and invites you to go cycling and hiking. After the active days in the Villa Toskana you change to the Villa Medici
6 Days / 5 Nights
from 515 EUR