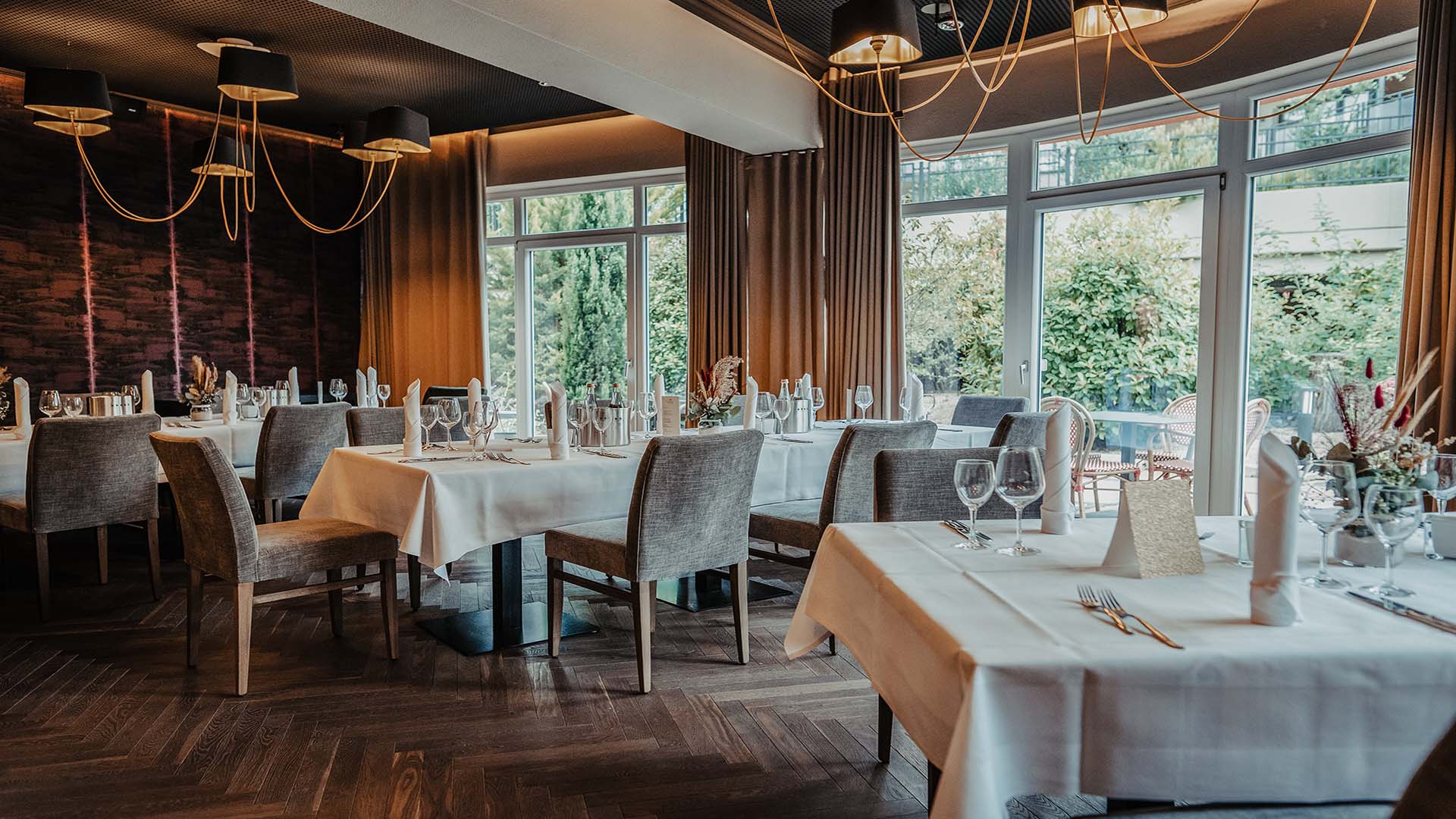 Ristorante Botticelli
Rich materials such as a wooden floor, touches of colour, selected works of art and extravagant light designs set a modern and stylish, yet comfortable interior to treat the eye in our new restaurant BOTTICELLI.
For reservations and bookings call +49 6224 8292 - 710.
We look forward to your call.
---
Pictures