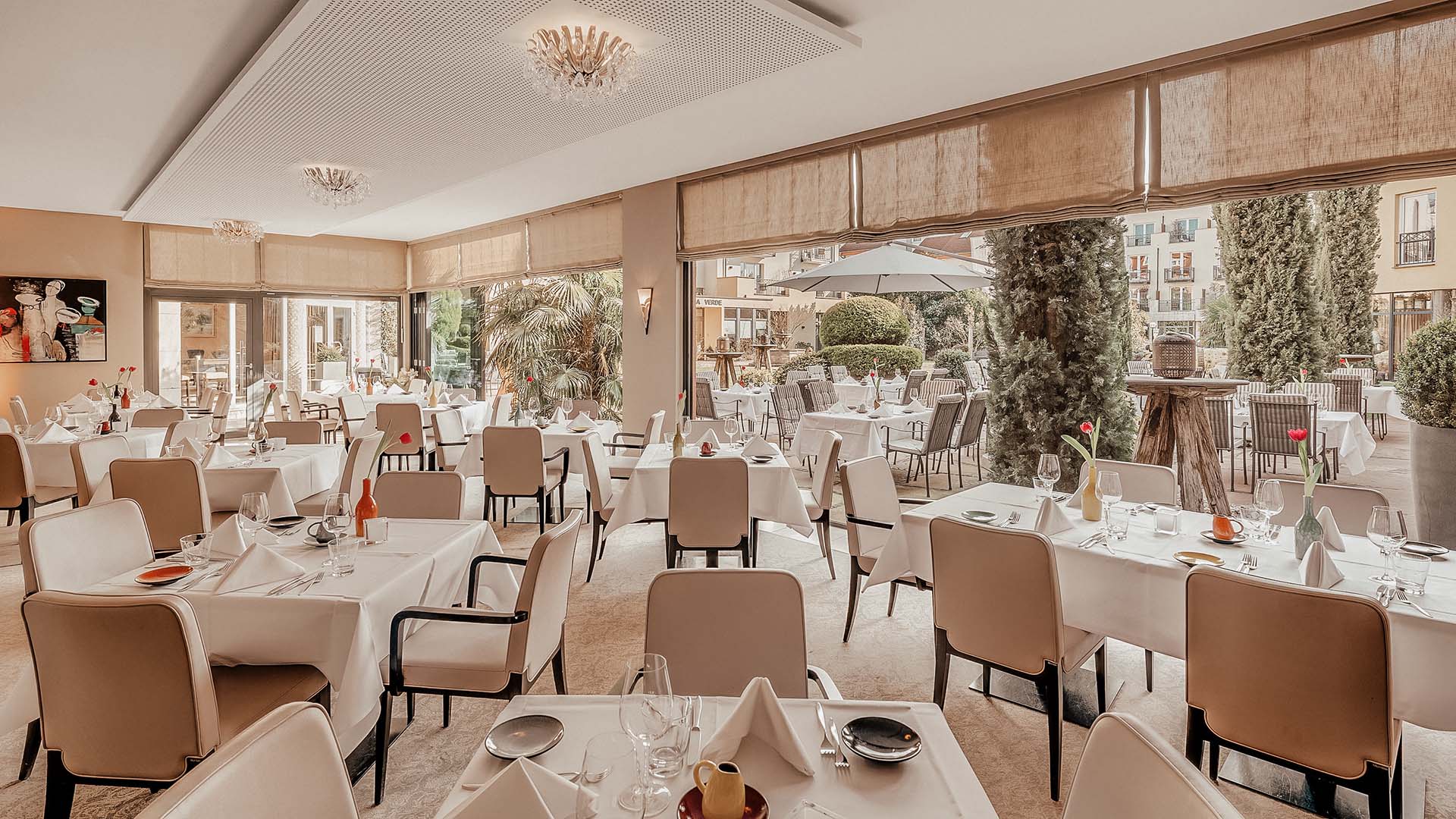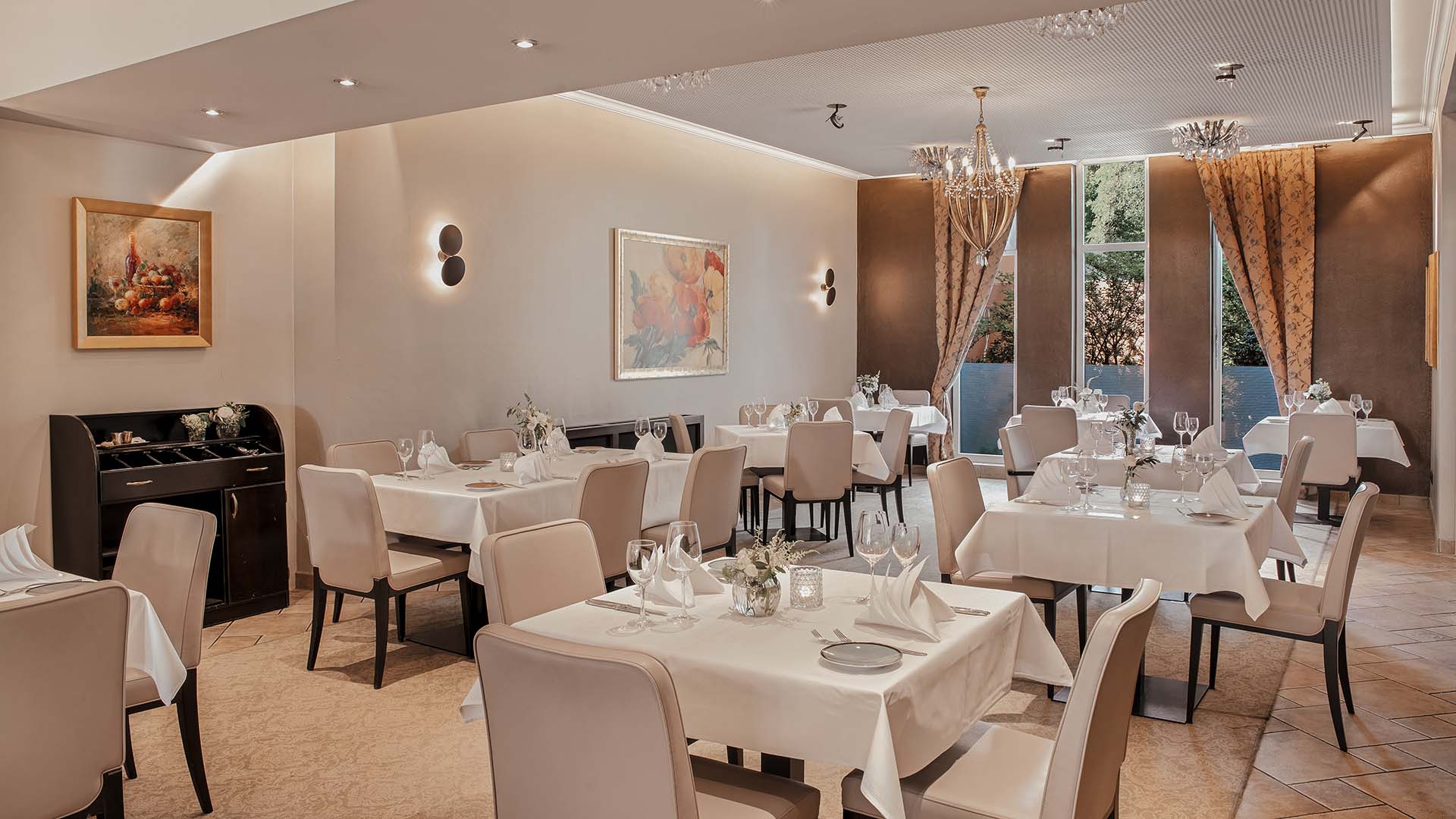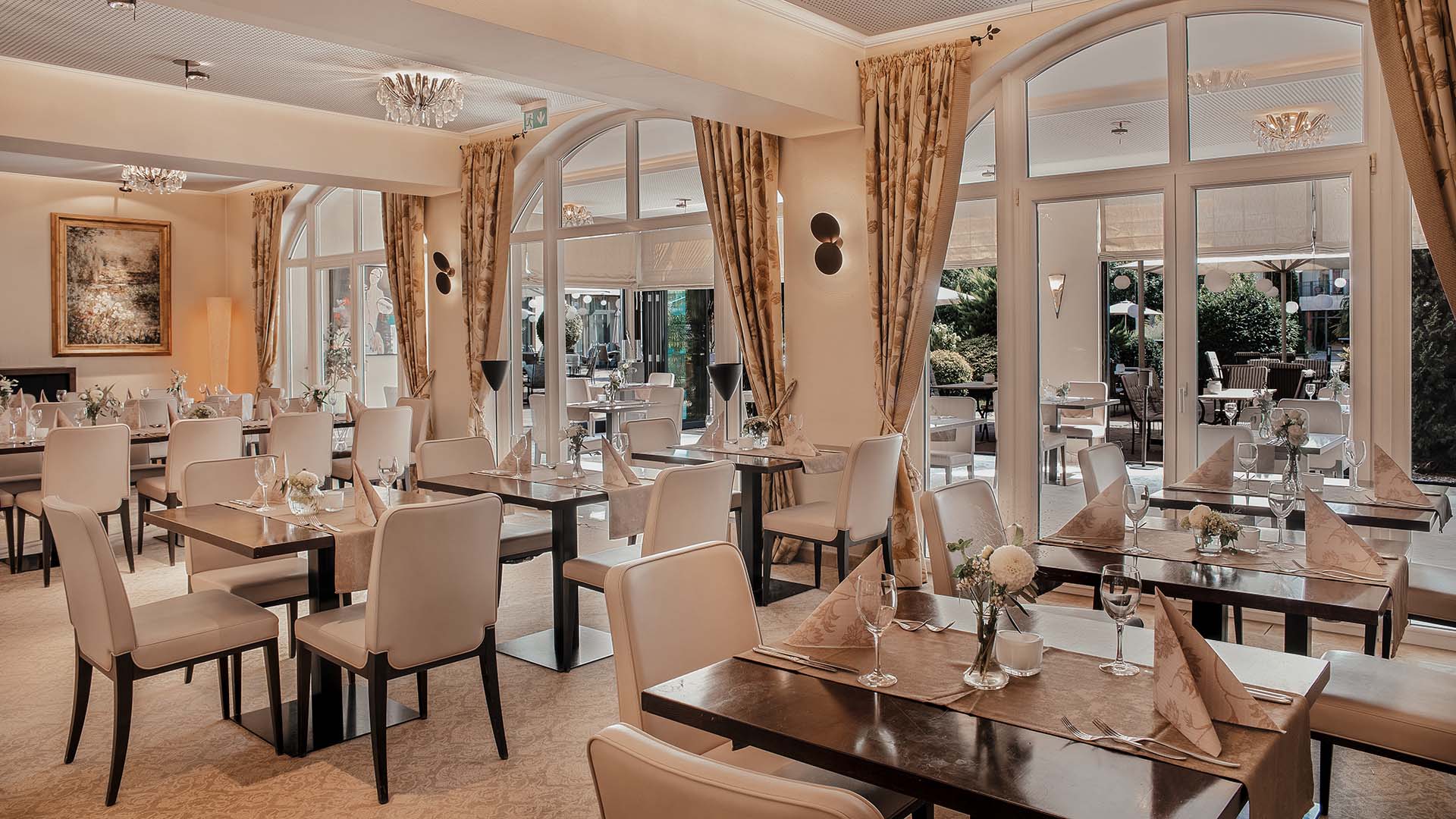 Ristorante Medici & Wintergarden
Our restaurant, Lorenzo's Bar and the garden terrace is open again for everyone!
Please observe the hygiene and distance rules. For contact follow-up, simply register on site with the luca app or with an appropriate contact form.
A table reservation is to be made please.
Please understand that we can offer fewer seats in our restaurants due to the spacing rules.
Opening hours:
daily 06:00 to 10:00 p.m.
Our restaurant offers a variety of culinary delights. You can select a Mediterranean inspired dish or indulge in a typical German speciality. Working with locally sourced and seasonal products with top quality, our kitchen team adjusts their creations regularly. Our passion for soul food is the essence of our cuisine.
Buon appetito!
---
Pictures