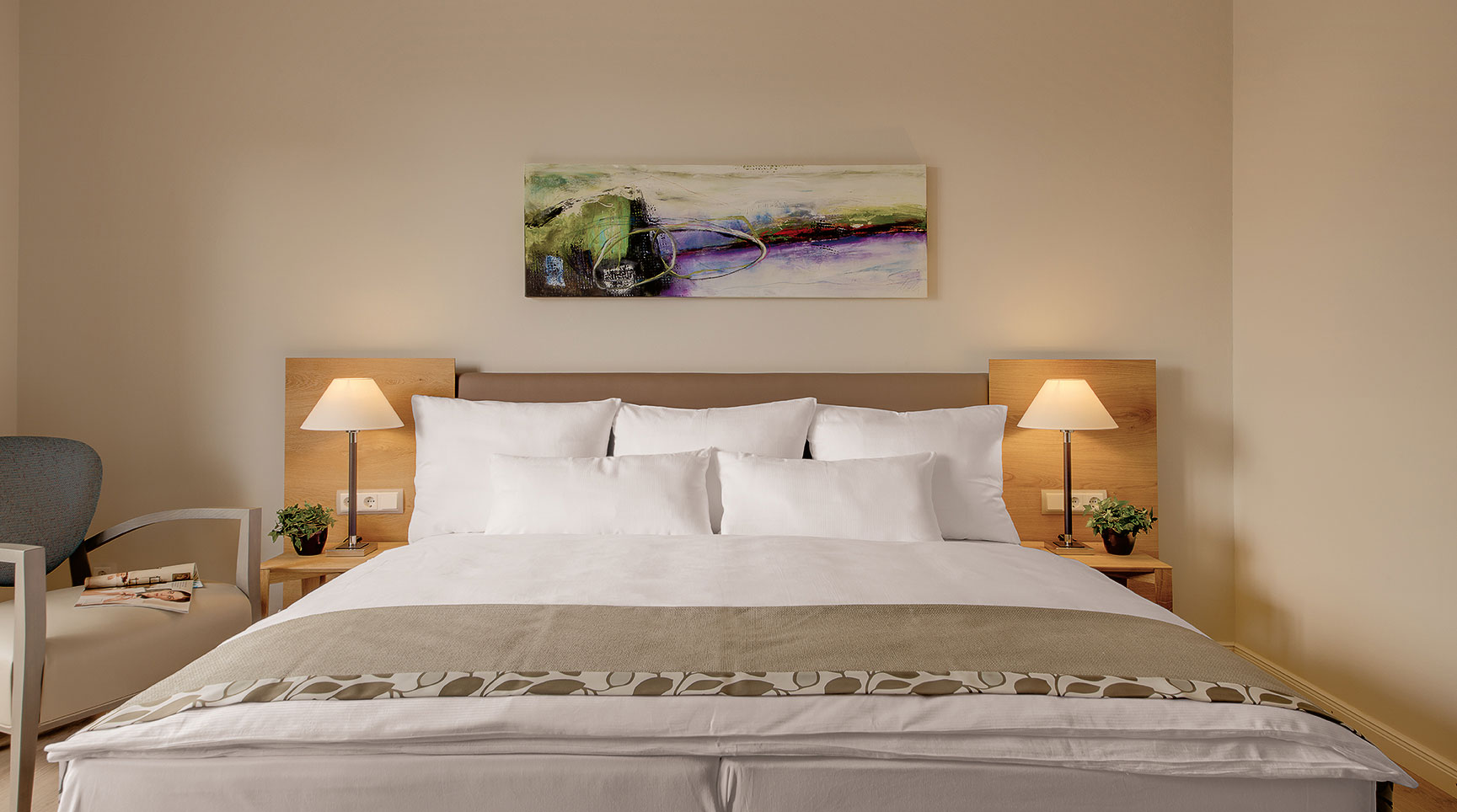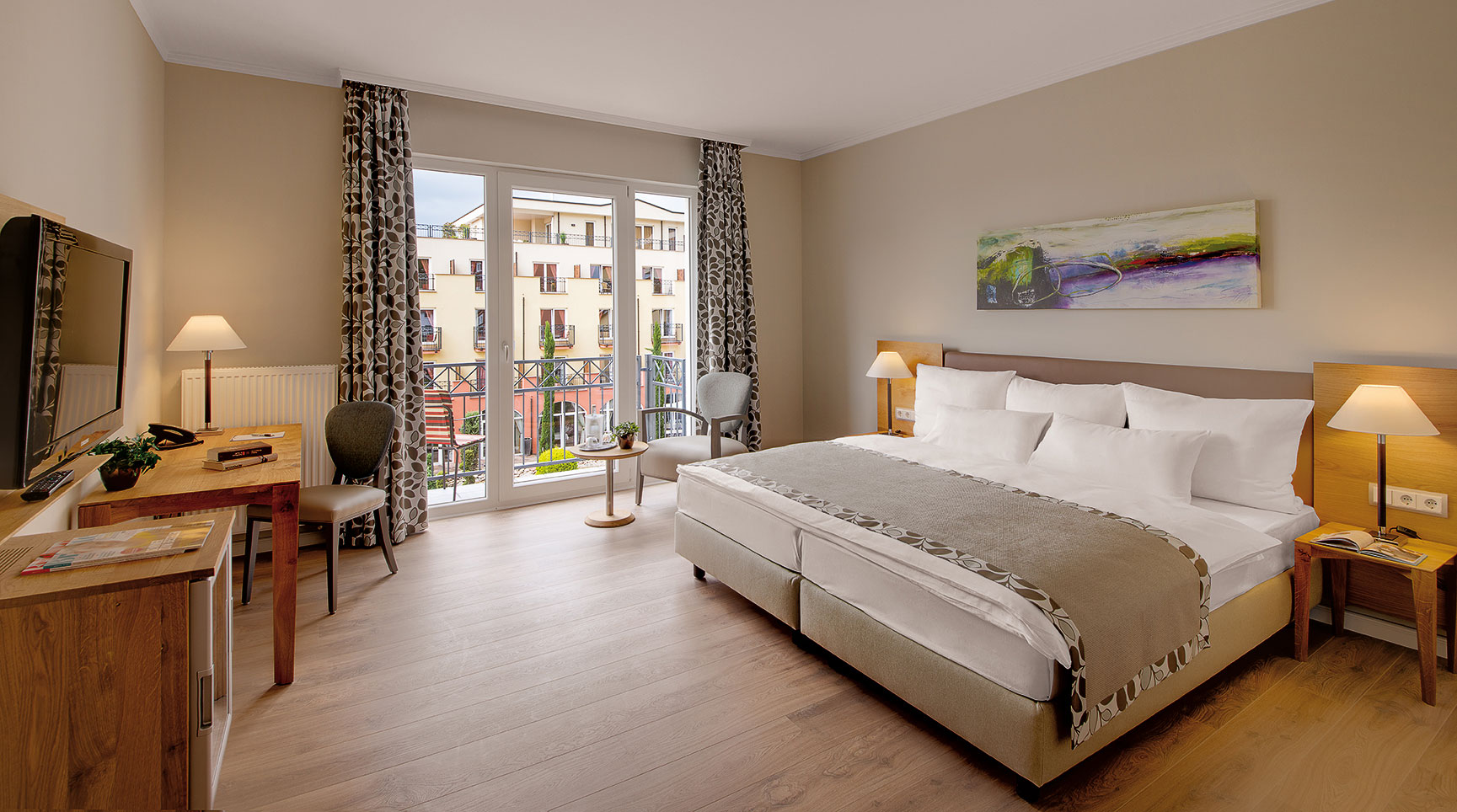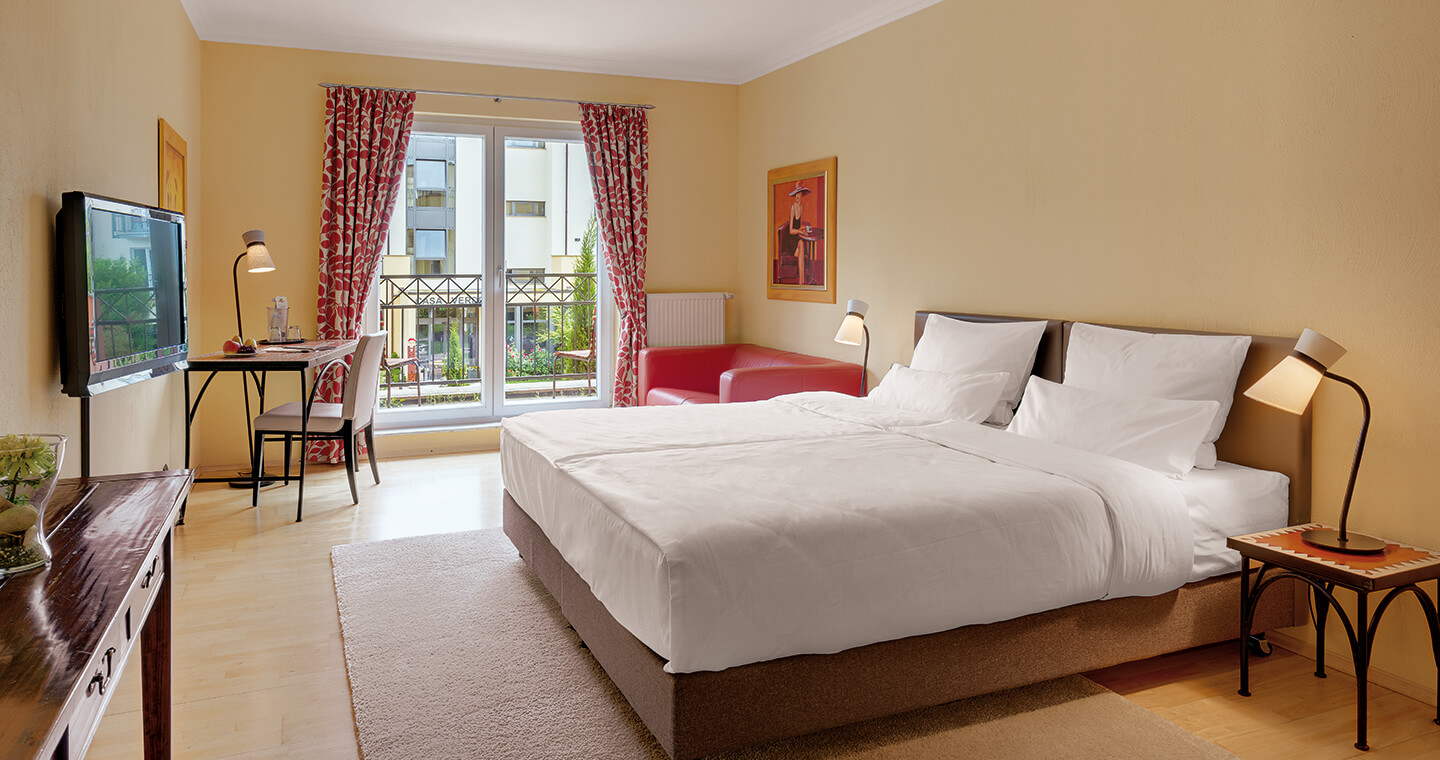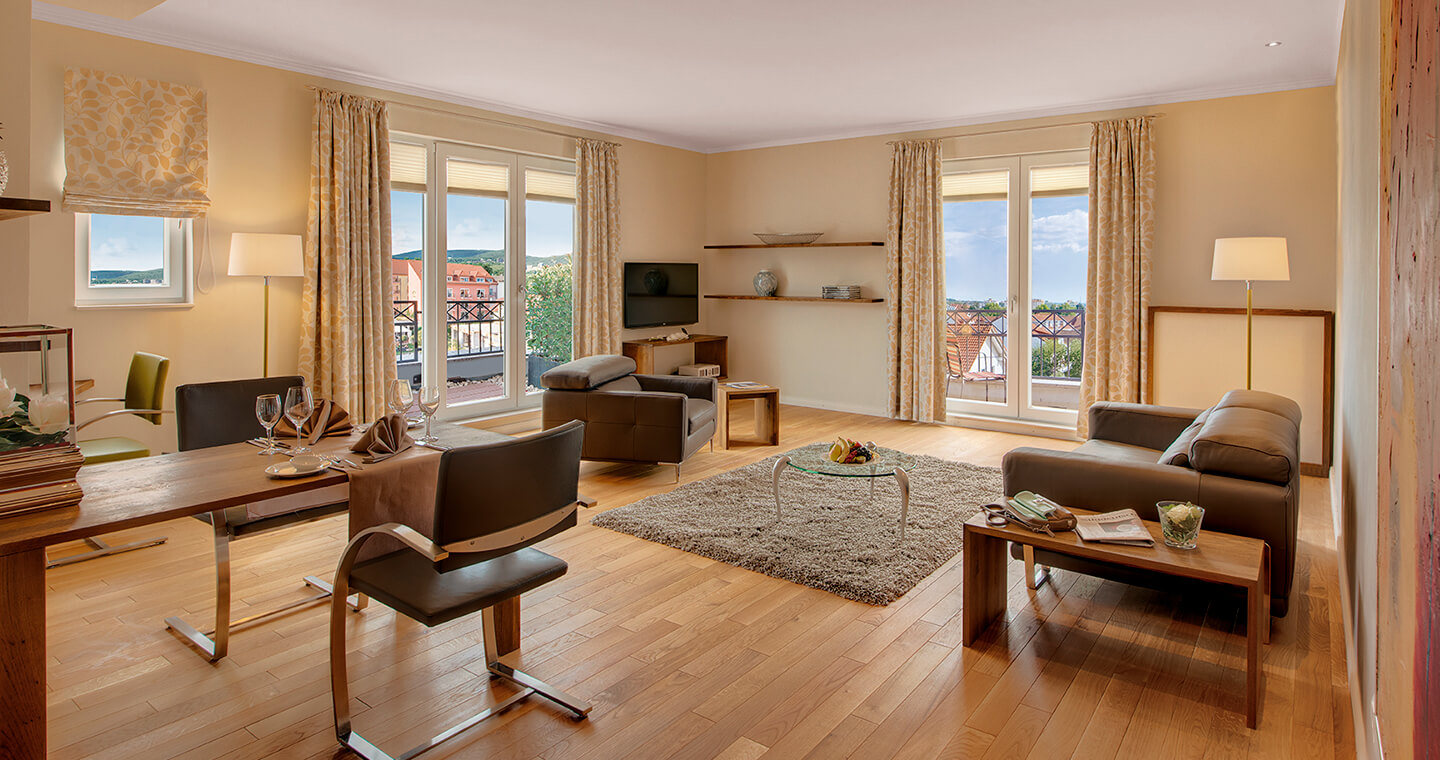 Your personal comfort zone
Stay in beautifully decorated rooms, with custom-made furniture and carefully selected colour schemes for your own, personal "comfort zone".
From comfortable and traditional through to modern and luxurious, our wide selection of 265 rooms will address your every need and inspire you with their warm atmosphere. Whether business trip, short holiday or an extended stay, our 271 rooms and suites offer every comfort, to ensure you feel at home. Four double rooms are available for disabled people. Should you be planning a longer stay, our individually furnished, fully equipped penthouses and apartments are ideal.