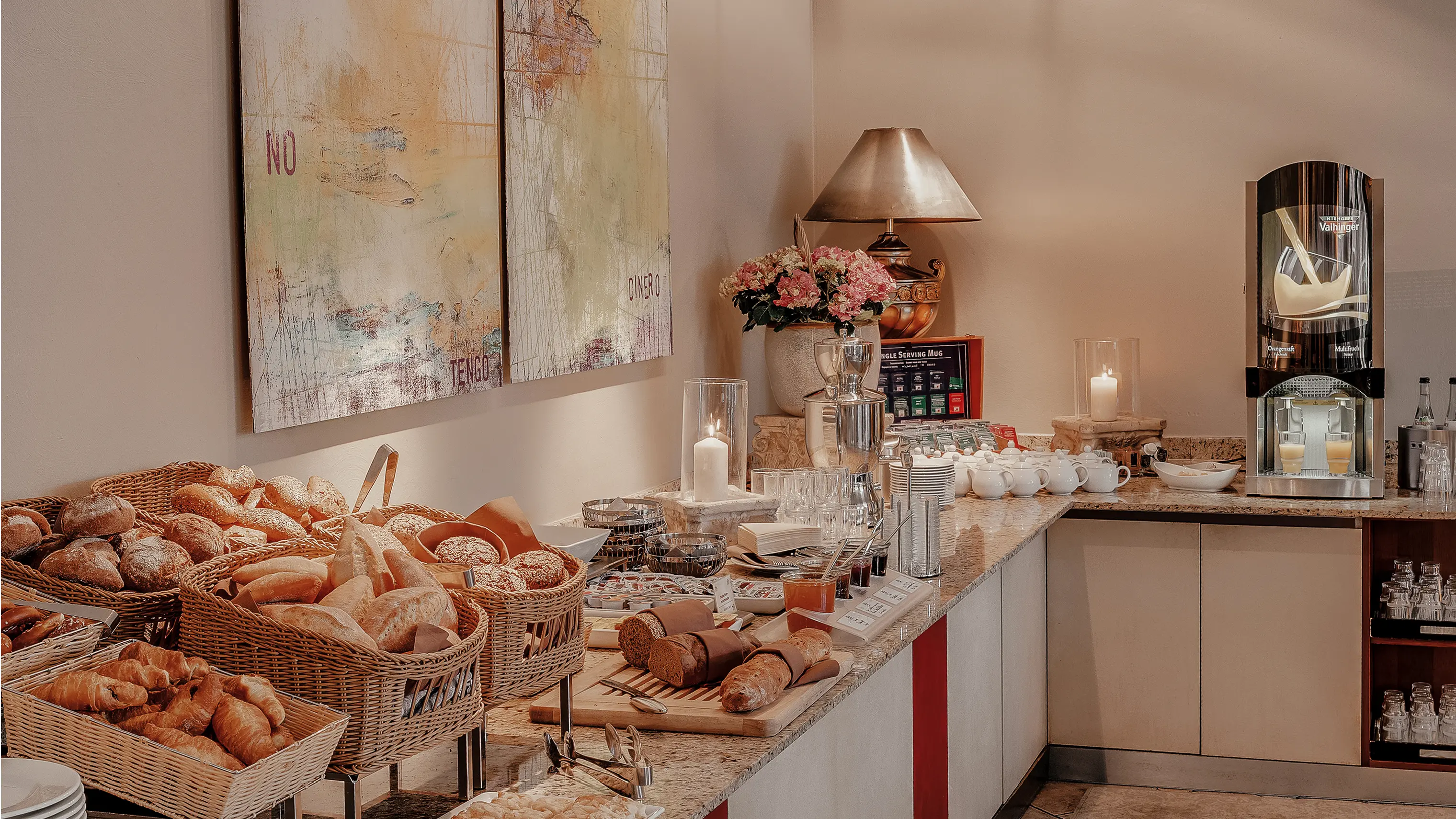 Breakfast
Start your day with our rich breakfast buffet with many fresh delicacies. 
Our breakfast hours:
Monday to Friday: 06:30 to 10:00 a.m.
Saturday, Sunday & Holidays: 07:00 to 11:00 a.m.
Various coffee and tea specialties
A selection of different fruit juices
freshly baked bread, croissants and muffins (also gluten-free)
Large selcetion of sausage and cheese specialties
warm egg dishes in all variations

for € 24,00 per person

smoked salmon
warm side dishes (sausages, beans, bacon etc.)
healthy cereals and delicious Bircher muesli
Fruit variations and fruit salad
fresh vegetables and antipasti
and much more...
Our breakfast is also available for external guests daily and subject to availability.


External guests we kindly ask or reservations: call +49 6224 8292 - 710 or book online