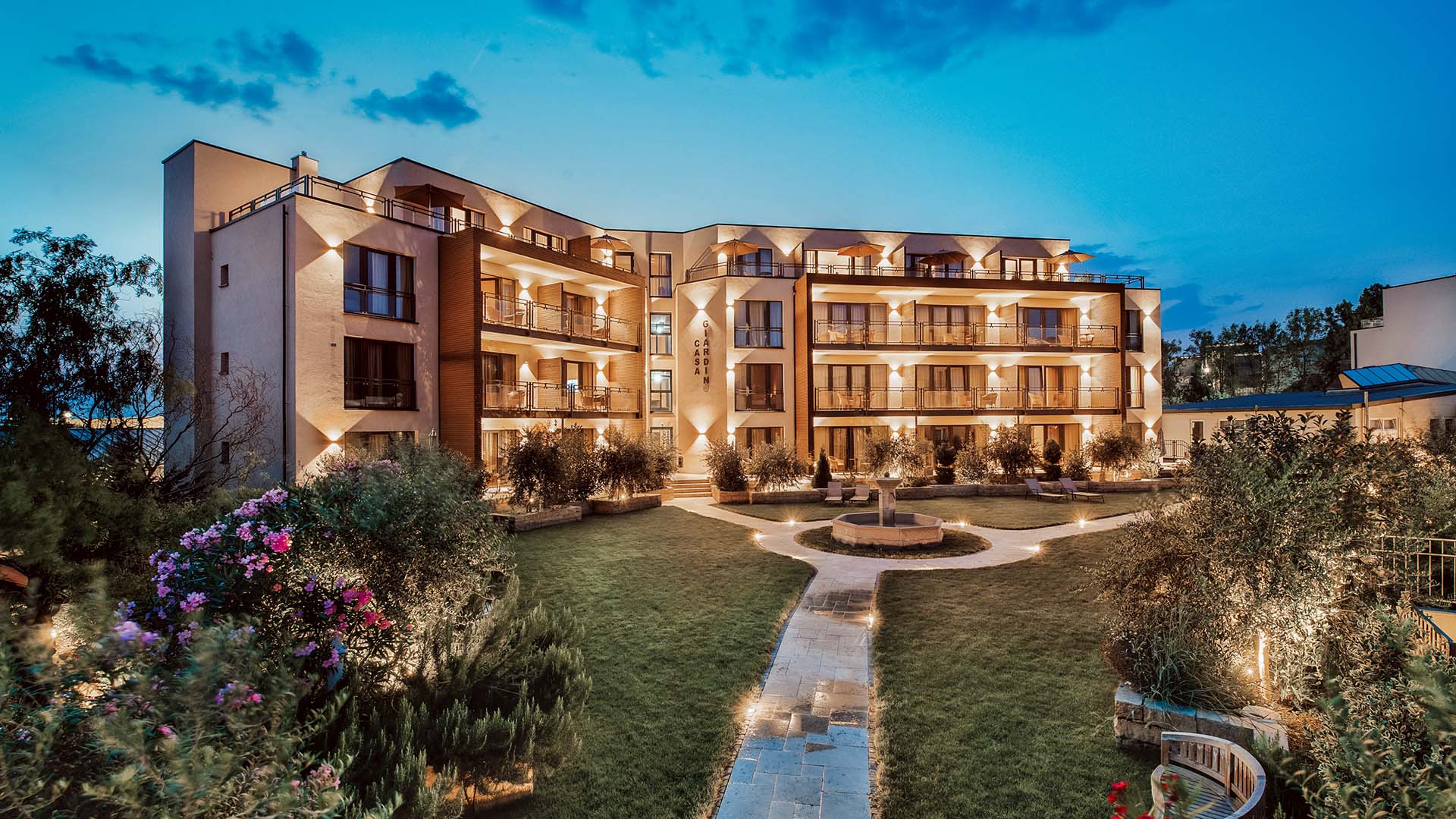 Our mission, our vision, our passion
Our mission was to create an inspiring environment in which our guests can both relax and get their creative juices flowing. With its unmatched personality, our hotel is a location to see in person in order to experience its unique soul.
The 'Villa Toskana' is located in the south of Heidelberg, in the town of Leimen, the heart of the touristic area of the Kurpfalz. The hotel opened its doors for the first time in September of 2002. Today we are pleased to be able to provide our guests eight individual building complexes with a total of 325 rooms. You are welcome to choose from a variety of 8 categories, amongst which you find 15 suites, 11 penthouses and 8 apartments for longer stays- all of which are appointed for pure comfort.
For culinary pleasure, our two restaurants offer a modern cuisine mixed with local specialities. From seasonal gastro-styled cuisine to fine dining, there surely is something for every occasion. To enjoy an aperitif or after-dinner drink, we recommend our vibrant bar LORENZO. 
Guests, sharing our passion and love for excellent wines, are highly advised to explore our Vinothek VILLA DI VINO to find some exquisite bottles, carefully selected by our sommelier. Ask our staff if you would like to receive an invitation to one of our next wine tasting events.
Our Spa and fitness area invites you to take a step out of time, relax, centre and rebalance your body. We recommend you to combine your Spa experience with one of our massages or Spa treatments at the beauty salon BELLA TOSKANA, where the healing power of touch combines with the pure scents of flower oils.
 A large free parking is available to our guests.