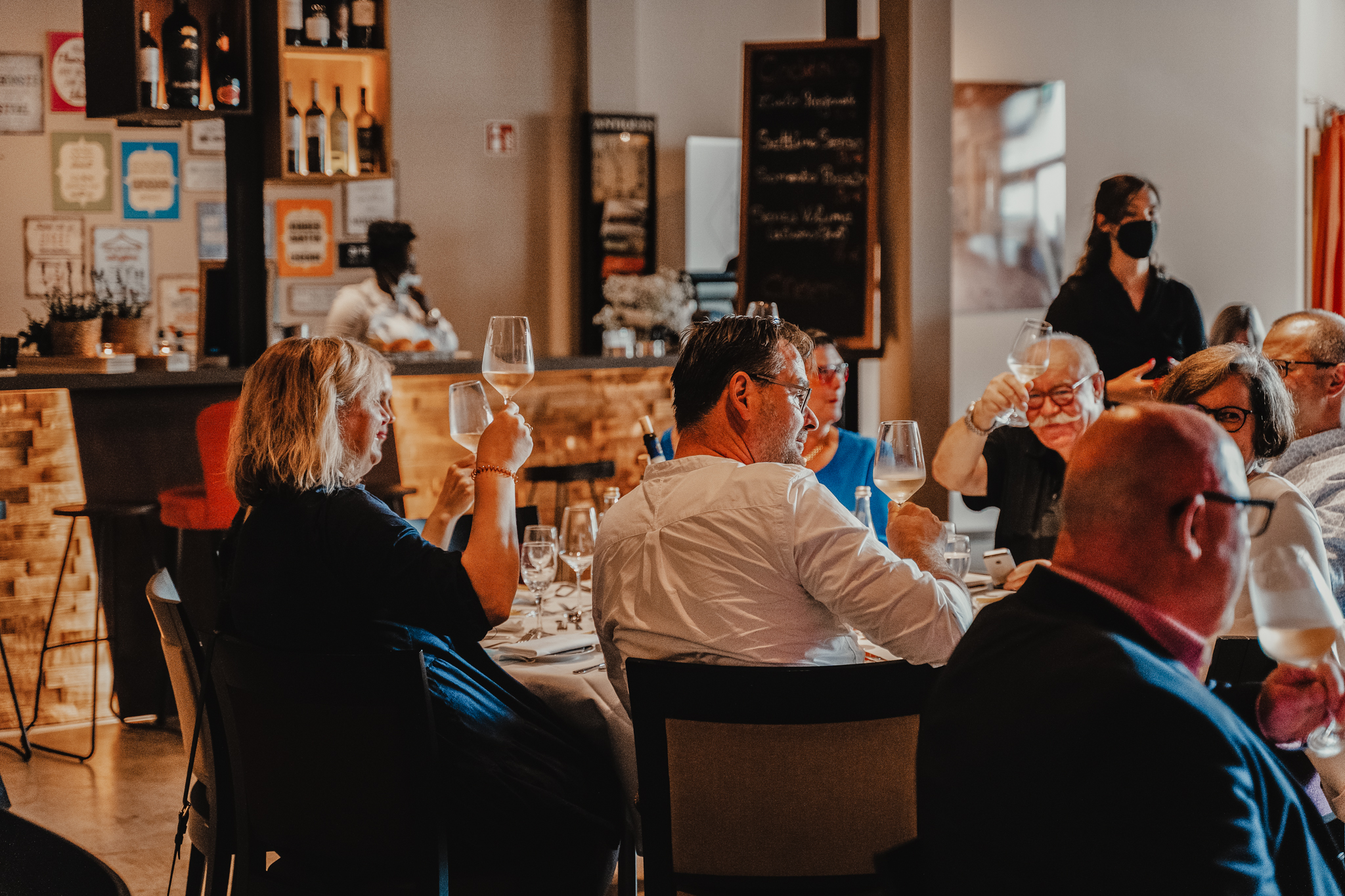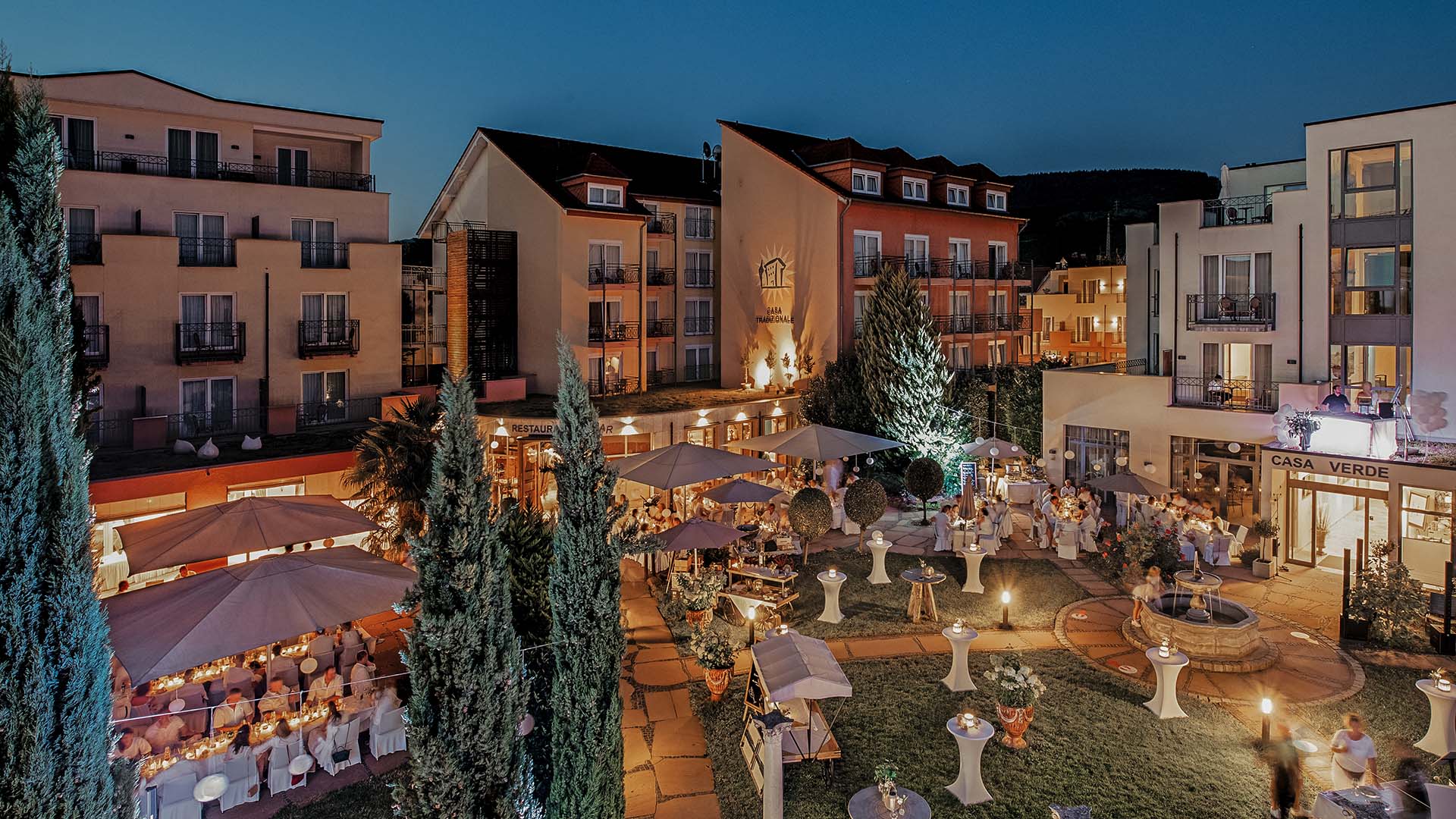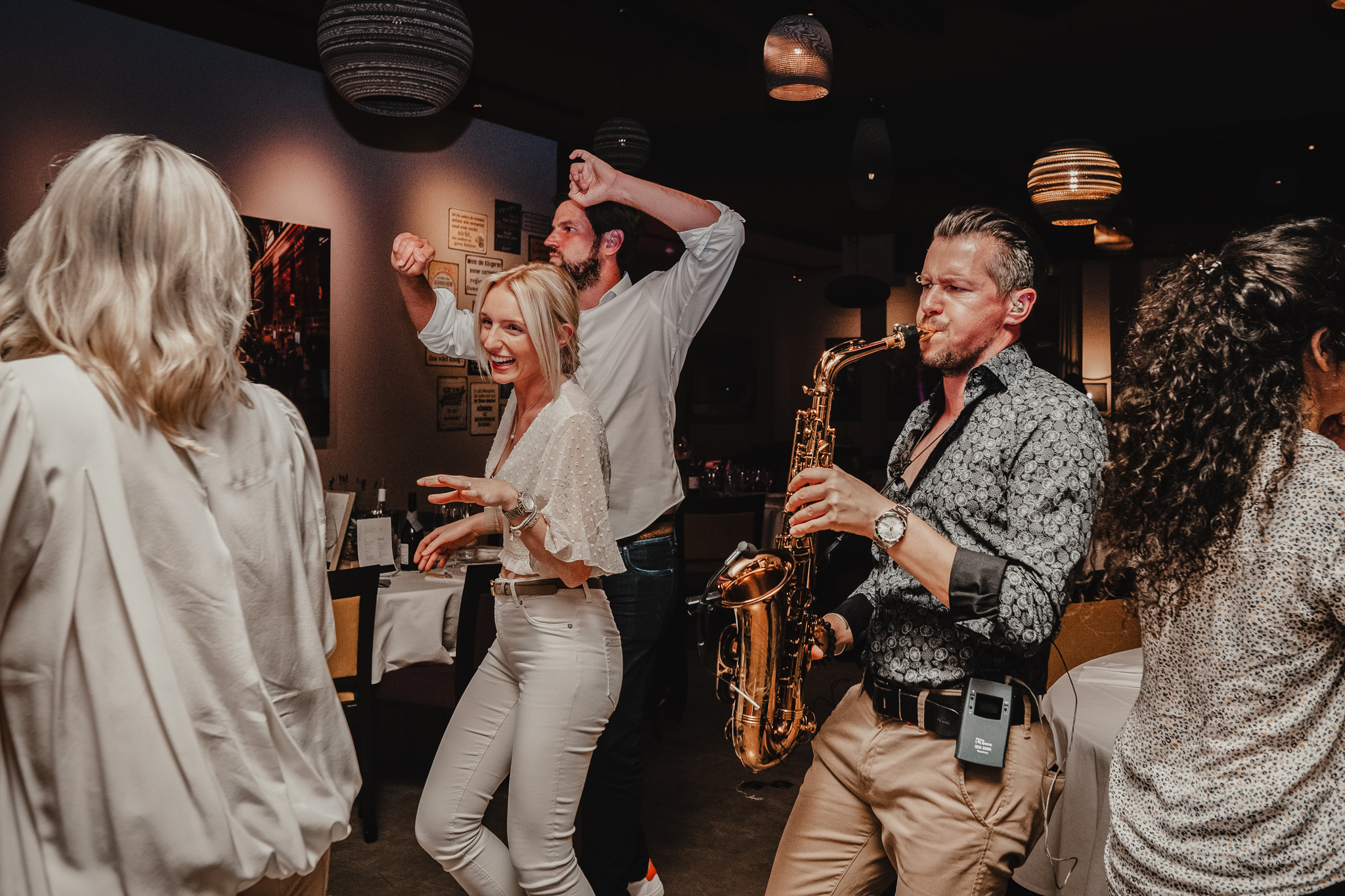 Your personal celebration
Our motivated event team addresses your very specific and individual requirements and helps to ensure your event to be a great success.
Whether your event is a wedding, an anniversary, a communion, a confirmation or any other reason to celebrate, the Villa Toskana is a destination that will add sparkle to your celebration.
The options are manifold, ranging from our 'RISTORANTE BOTICELLI' and our event location 'LASALA' to the generous banqueting hall 'TOSKANA'. Celebrate with a small group and enjoy an exclusive, intimate atmosphere at our hotel, or invite up to 130 people to an exuberant celebration with a lot of unforgettable moments.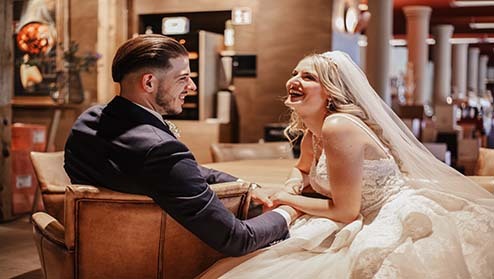 von
traditionell
bis
extravagant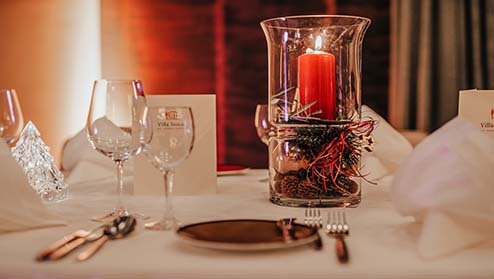 von
gemütlich
bis
ausgelassen
Christmas Party
The Christmas party is always one of the most anticipated events of the year. The expectations are high and everyone looks forward to a magical night together.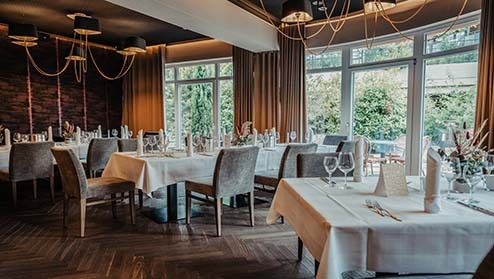 von
klein
bis
GROSS
Family Celebration
We generate lasting memories, creating unforgettable moments. Whether a cosy dinner or a lavish festive buffet, we make your wish come true.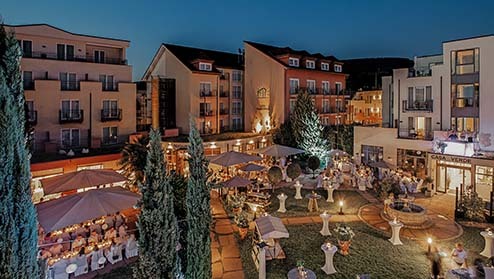 from
casual
to
elegant
Corporate Celebration
Our modern, industrial-style event location 'LaSala' is ideal for an unforgettable celebration.


Do you want to celebrate?
Please do not hesitate to contact our team and schedule an appointment to discuss your dream event with us!
Phone: +49 6224 8292-730
Email: event@hotel-villa-toskana.de