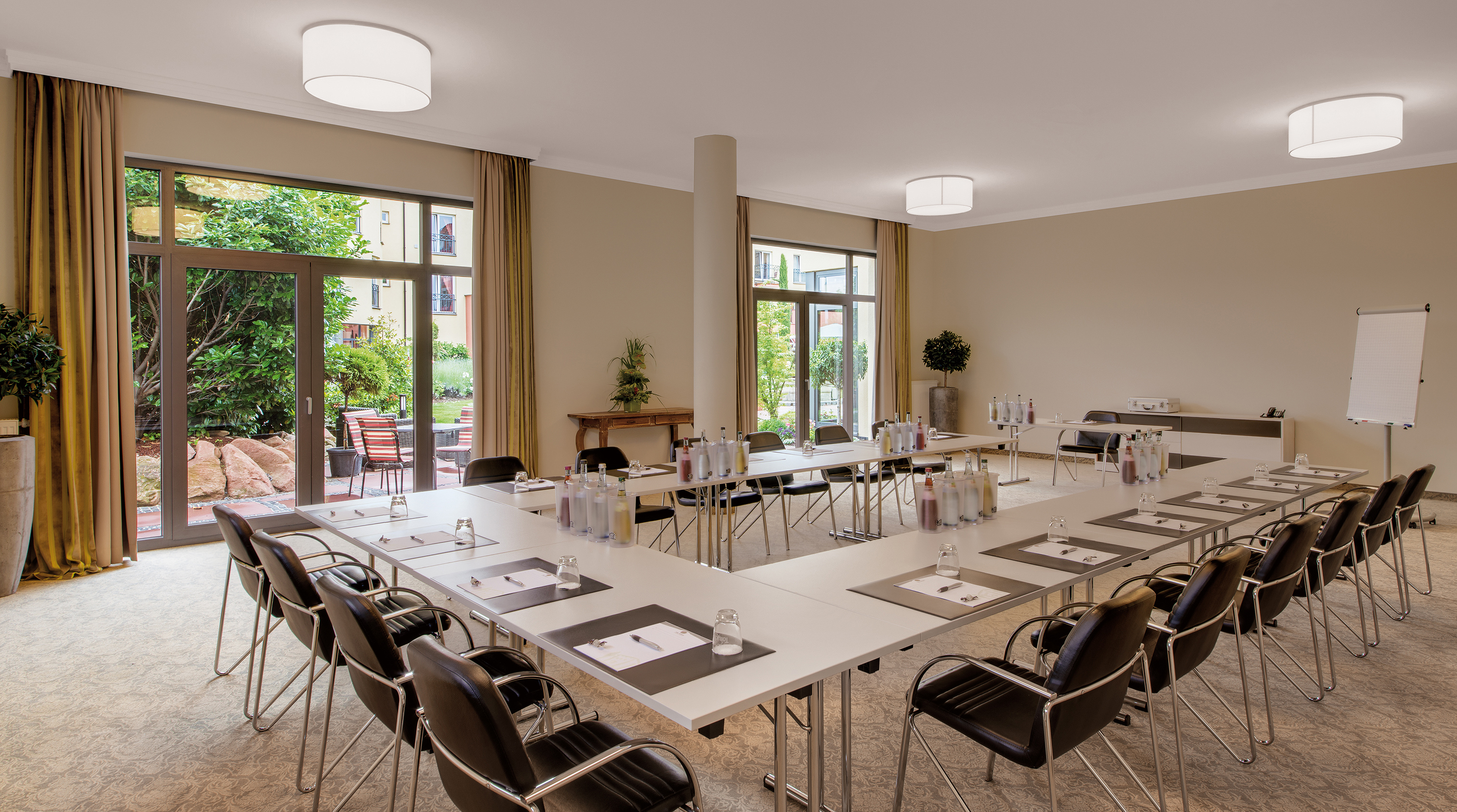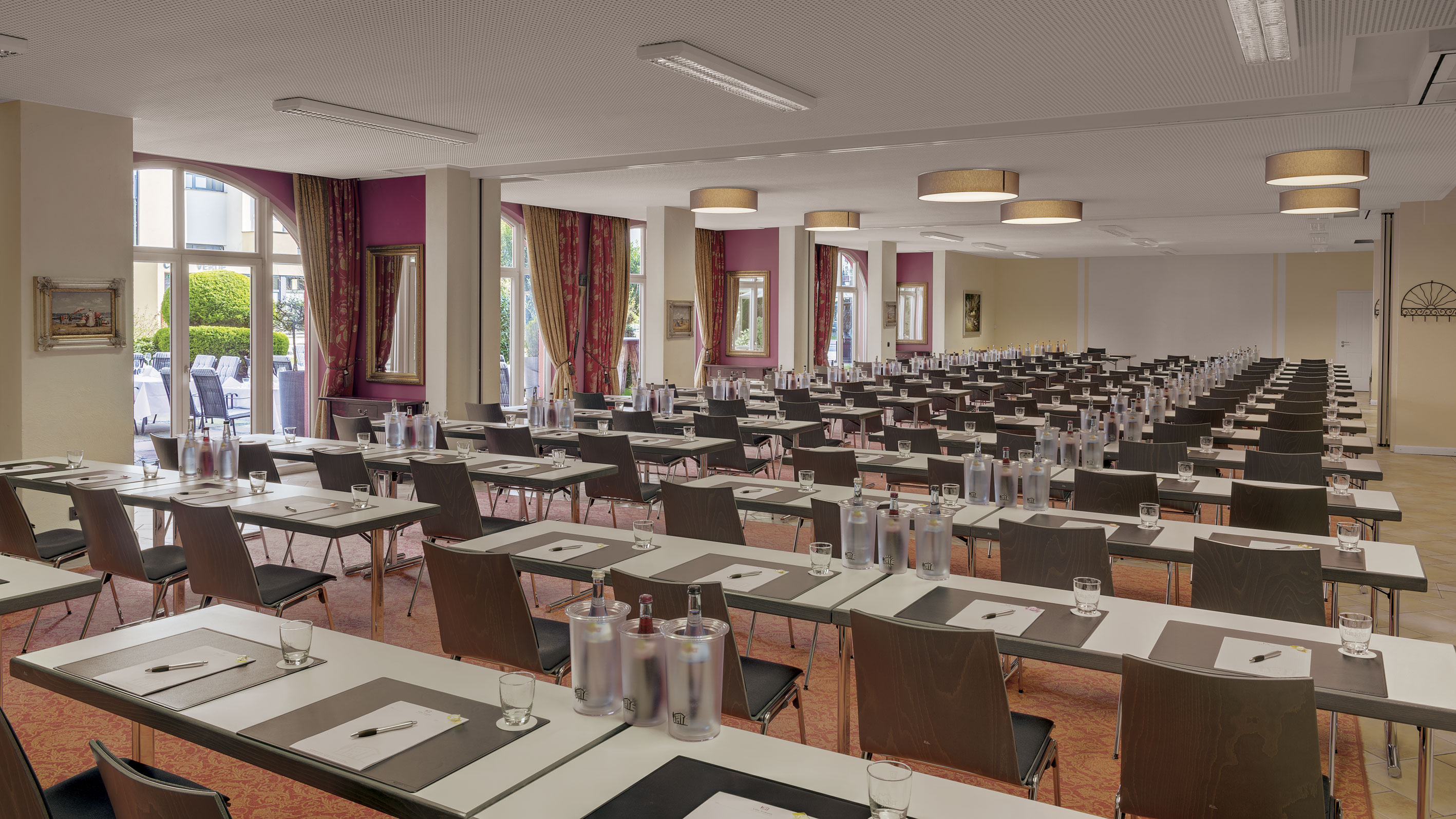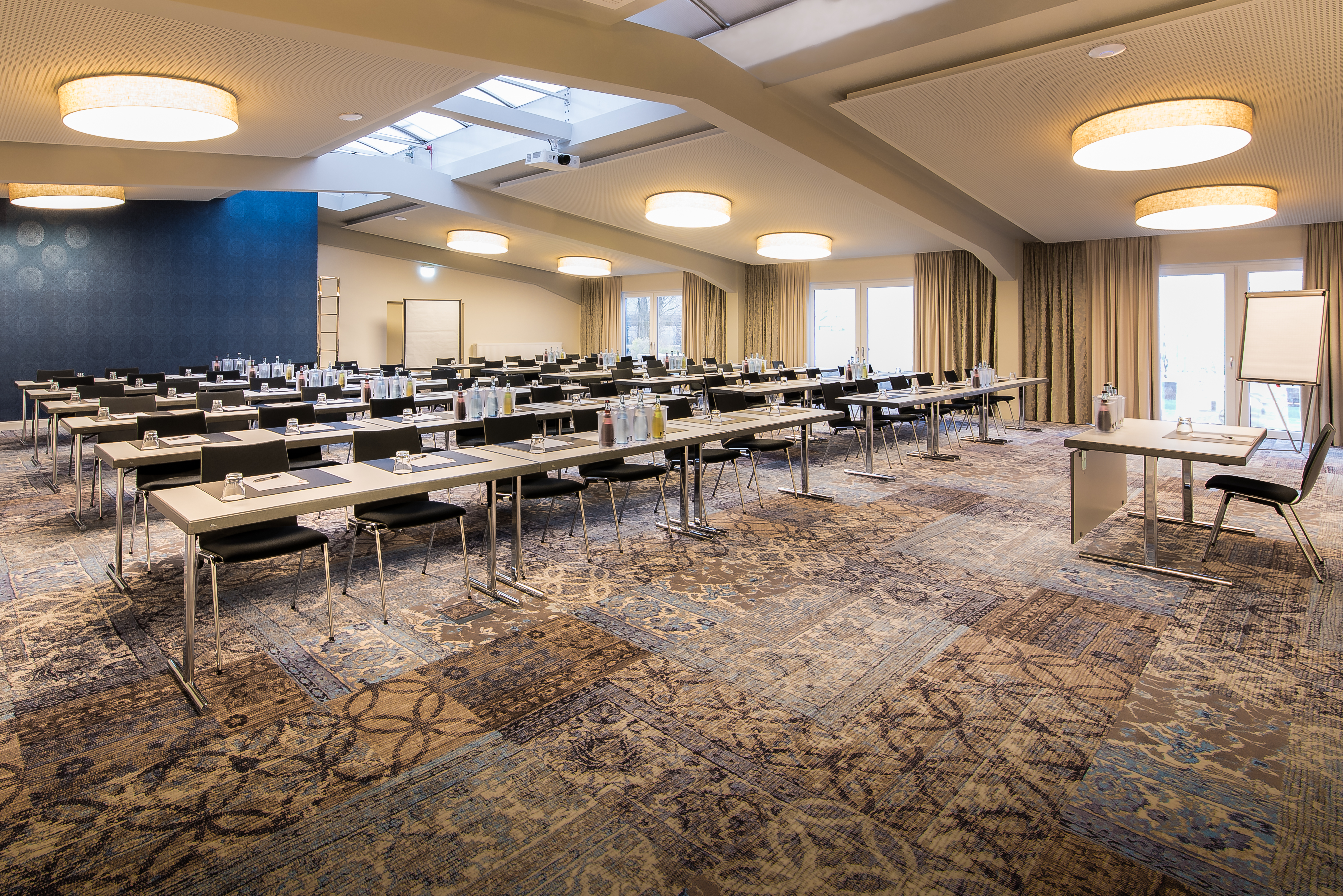 The perfect setting for your meeting
We offer not only the ideal space for your conference, but also the added value of our experienced events team
We guarantee the smooth running of your event, with support from planning through to execution, the latest audio-visual equipment and our professional team always on hand. Our 21 conference and event rooms, with natural daylight, air conditioning and our typical  "Villa Toskana" Mediterranean flair, provide a pleasant working environment and the necessary space for creative work. More than 35,000 conference delegates check into the "Hotel Villa Toskana" each year, sharing with us their success, developing creative solutions and shaping the future of their companies.
Our "Toskana" ballroom, with direct access to the gardens, is particularly recommended for press conferences, annual meetings, anniversaries, evenings and all manner of festive occasions. With almost 300m² of Italian design and a warm atmosphere, it offers space for up to 240 guests.
We understand the importance of quality catering, keeping your guests refreshed throughout the day. From breakfast through to coffee breaks, lunch, snacks and dinner, your event is accompanied every step of the way with delicacies from the kitchen, under the direction of Head Chef Bastian Götz. Our restaurants "Medici" and "Botticelli", and the beautiful sun terrace, encourage you to relax and recharge your batteries in comfort. Don't forget to top it all off by ending your day with a drink from "Lorenzo's Bar".
Whether for a comfortable meal for two, a business dinner in a stylish atmosphere or your company's anniversary, our Mediterranean and regionally focussed cuisine will fulfil your every wish. Alternatively, enjoy your evening meal outside during the warm, summer months on our charming sun terrace. The garden's Mediterranean atmosphere makes it a popular place in which to linger and while away the evening.
You deserve a location which offers the utmost in comfort and professional service. We look forward to welcoming you soon!
---
Pictures
YOUR MEETING
21 meeting and function rooms
rooms from 30m²
rooms for up to 240 guests
air conditioning
state-of-the-art technology
direct outdoor access
Contact person:
Bärbel Rohnacher
Bankettleitung
Phone: +49 6224 8292-730
tagung@hotel-villa-toskana.de