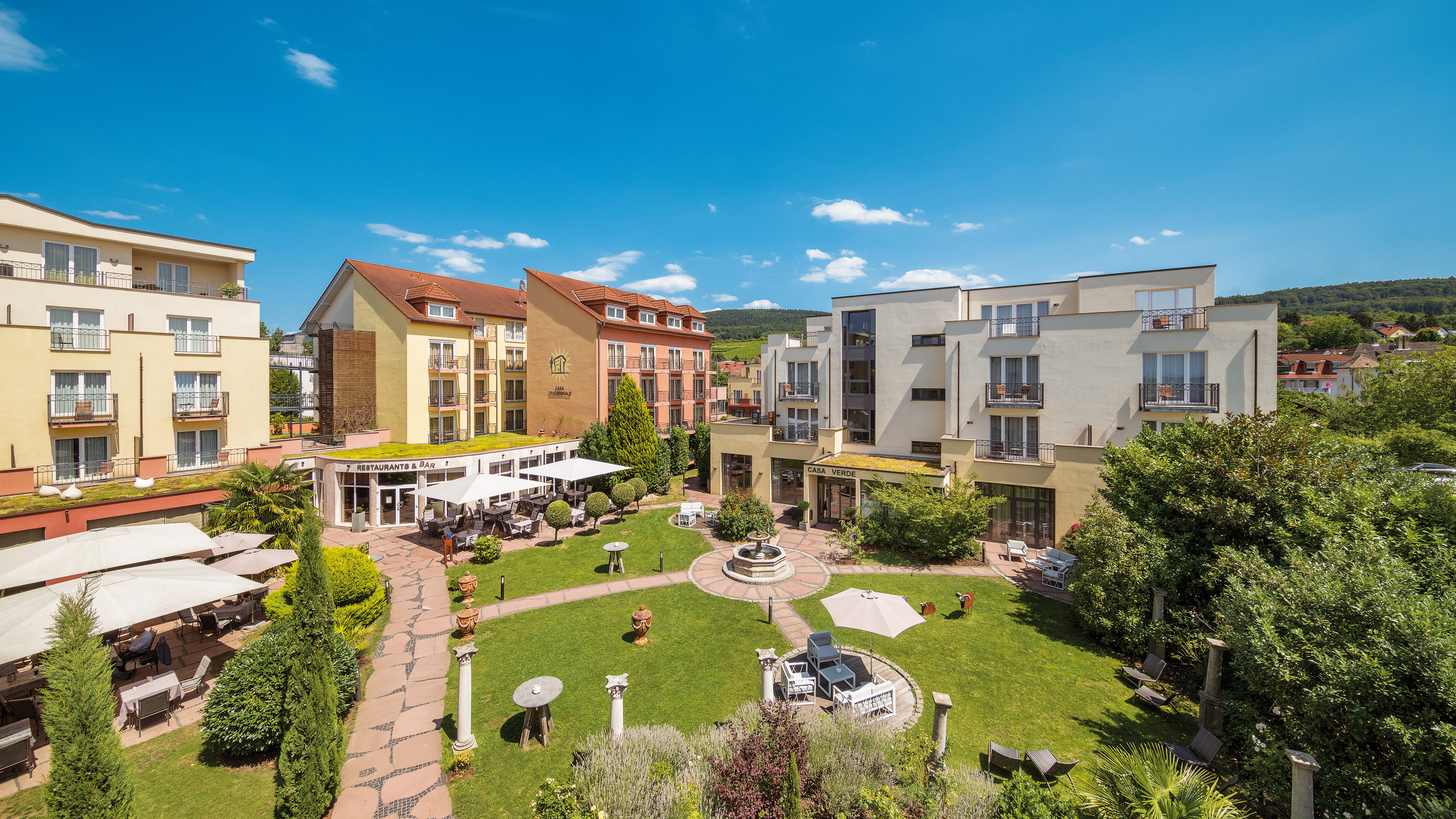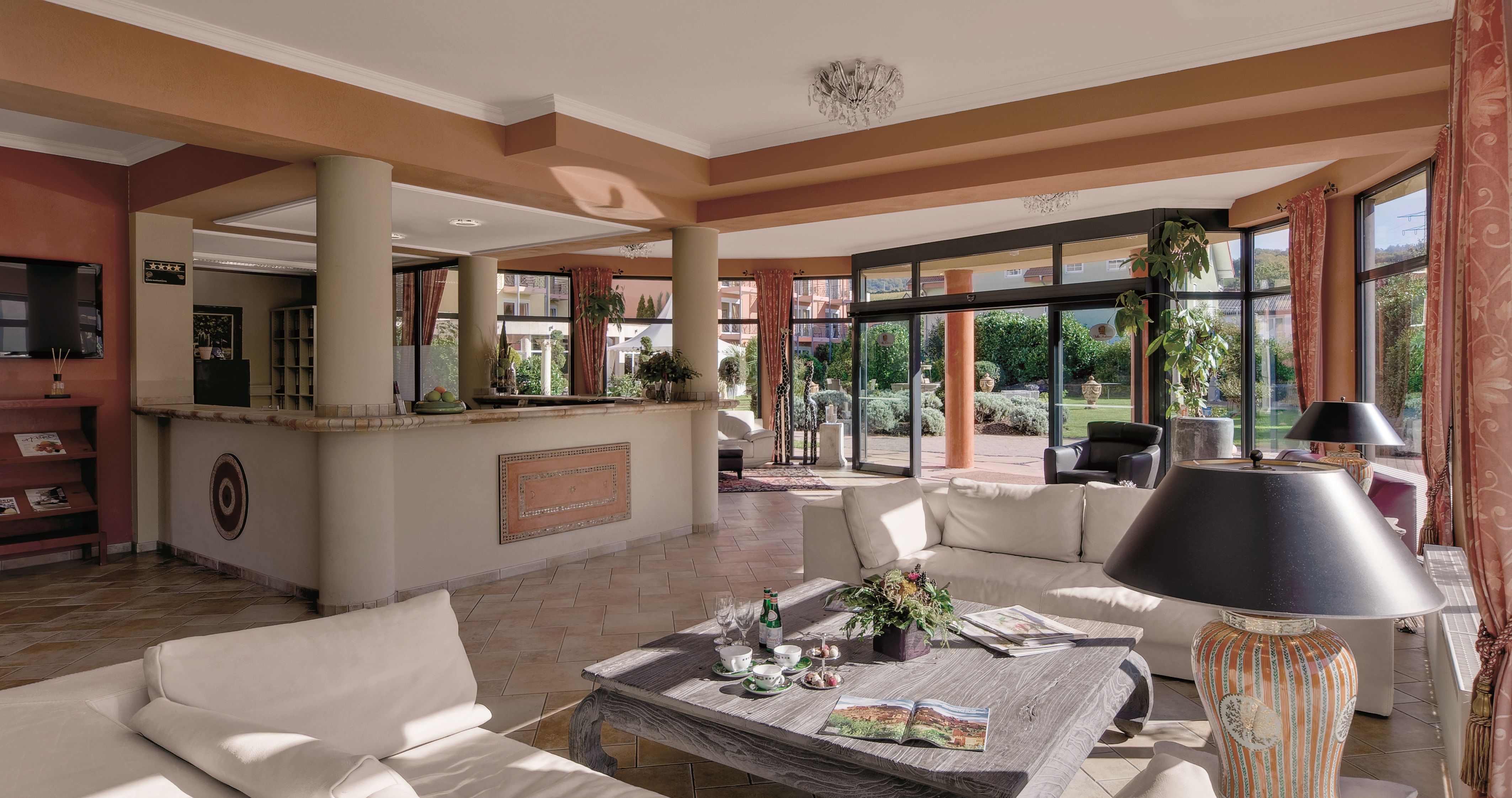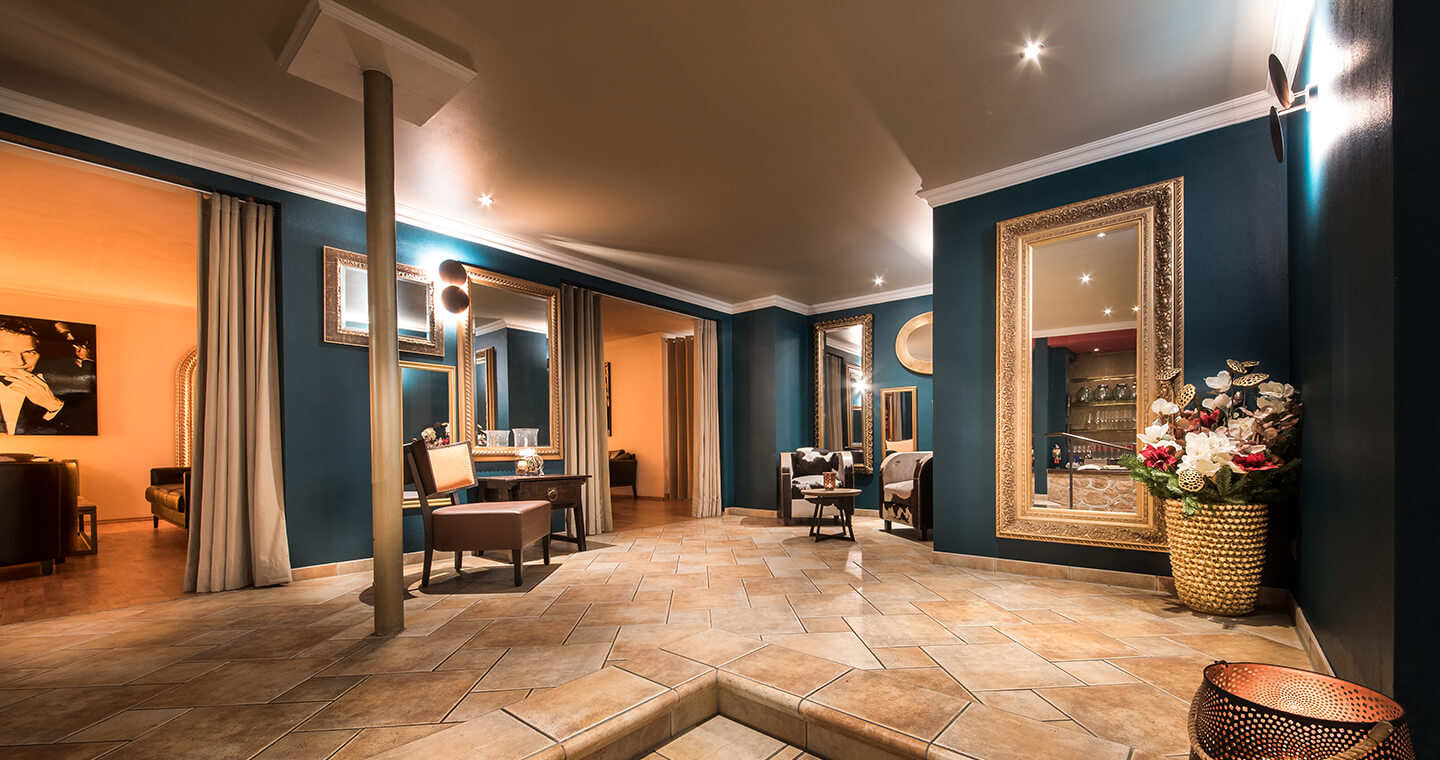 A Labour of Love
Our vision was to create a space in which to unwind, as well as to work creatively. From this, together with the idea of gracious hospitality, grew the "Villa Toskana".
Our "Villa Toskana" is situated just south of Heidelberg, in the suburb of Leimen and opened its doors in September 2002. The concept of personalised service, alongside our unique ambience met with a very positive response and led to an increase in demand, which we subsequently met through extensions in 2005, 2010, 2012, 2015 and 2017. We now offer our guests 271 rooms, across various categories, including seven suites and ten penthouses and apartments for longer stays. These include the solid wood "Villa di Legno", refurbished in 2014 and offering four bedrooms; ideal for longer stays or use as a holiday home.
In addition, our hotel features 21 conference rooms, with a maximum capacity of 240 delegates, a large spa and fitness area and the "Bella Toskana" beauty salon, as well as two restaurants and "Lorenzo's Bar". These lovingly designed spaces, alongside the rooms, are a notable feature of our hotel. Walking through, you meet Tuscan terracotta combined with warm sun shades, forming the perfect setting for our classic Italian and contemporary art.
A visit to our adjacent vinotheque "Villa di Vino" is also recommended, where, alongside a wide range of quality wines, you will be spoilt with a choice of original Italian delicacies.
Mediterranean flair and personalised service set us apart and will turn your stay with us into something special.
Your "Hotel Villa Toskana Team"